The most common citrus fruit used in kitchens are yellow, oval-shaped lemons. Besides their unique flavor, lemons are nutritious. They contain many essential vitamins and minerals such as, vitamin C, Vitamin A, Vitamin E, Calcium and Potassium. The citric acid is high and therefore, lemons are applied in many cleaning applications. This versatile fruit can overpower the flavor of a dish and even destroy equipment. A good chef needs to utilize lemons properly and to its' full potential.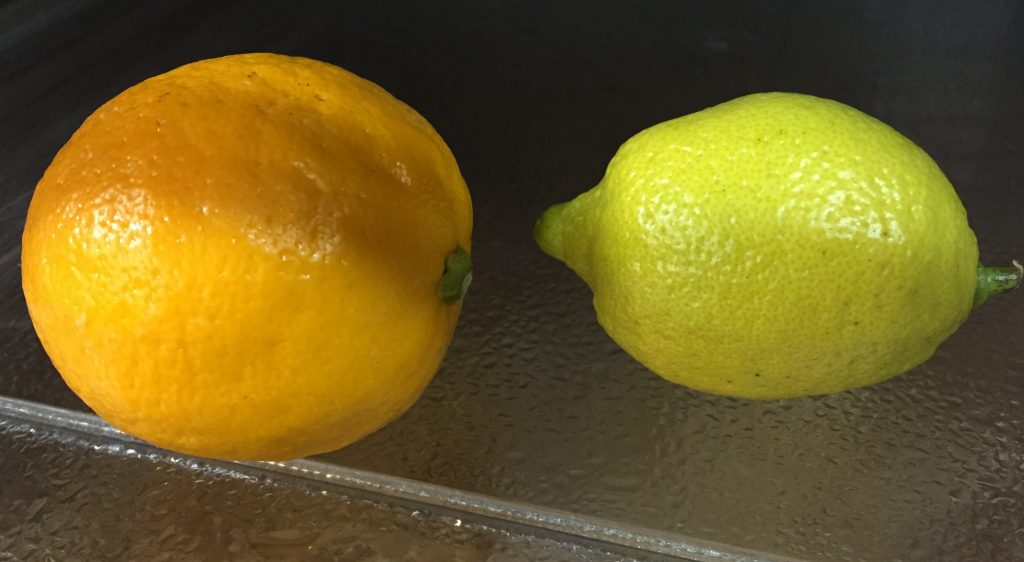 Domestically known, Lisbon lemons are widely grown in California and are larger than Eureka lemons which typically have a slight neck and a nipple at each end. Both breeds are highly acidic making them unpleasant to eat raw. One commonly used hybrid, the Meyer lemon, is a cross between a lemon and a sweet orange. Meyers are more delicate and have a thinner skin which makes it easier to extract juice by hand. Juice is often incorporated in sauces especially for fish, shellfish and poultry.
To extract juice, roll the lemon prior to cutting it length way. Also, microwaving the lemon before cutting helps to release juice by breaking down the membrane. However, the maximum amount of juice lemons hold is approximately three tablespoons depending on size. These techniques will make it easier to juice by hand. Using a juicer machine will yield the best results with less waste.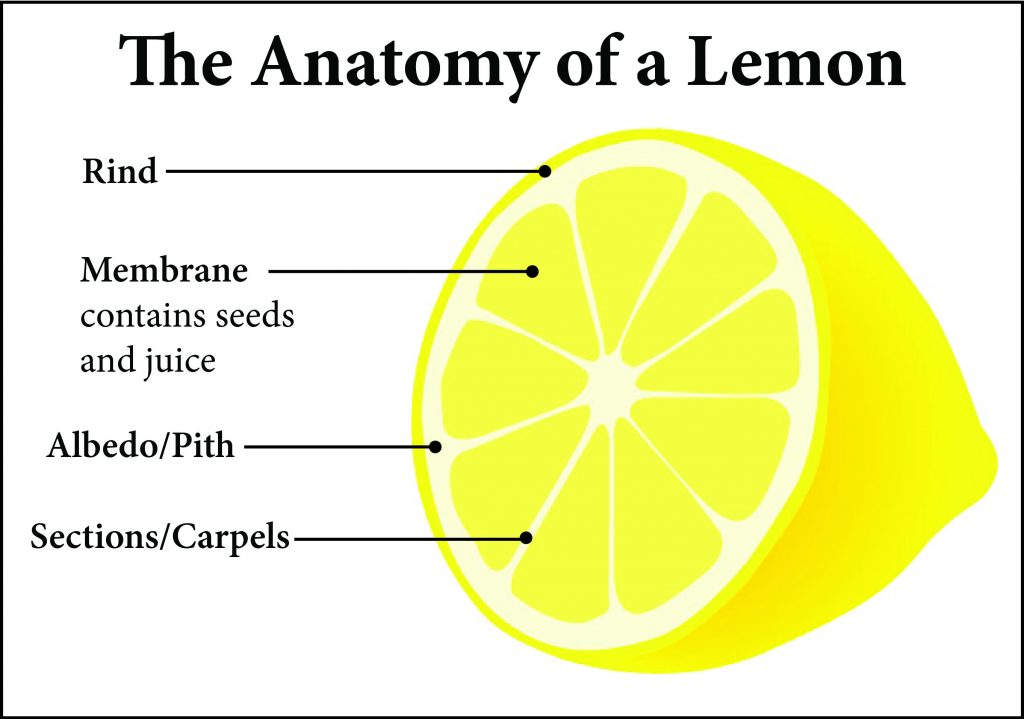 Lemon zest, the outer thick layer of skin, is candied and/or used as garnish. When zesting lemons, be careful to scrap away the white pith, known as albedo. The pith is directly under the rind, and it is bitter.
Scraps are often used to neutralize odors in industrial garbage machines. Dropping lemon scraps in a household garbage machine is not recommended but can be done at the risk of burning out the motor. Mixing lemon juice with baking soda will help remove grease, bleach stains and sanitize. Keep juice away from items that have no stainless steel polish, such as high quality knives. The high acidity will strip away the metal, tarnish and dull the blade.
To store lemons, keep them at room temperature. If they are not used within a few days, store them in a refrigerator for up to a month. Lemons should appear bright yellow with no blemishes or soft spots. If the lemon becomes too soft, compost or throw it away.