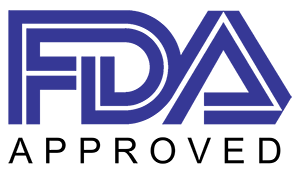 Food. We need it to survive but in our history, corrupted business practices harmed and killed many in their efforts to sell products. Some of these practices were unknown dangers while others were clearly abuse and the mishandling of food no written legislation could penalize.
With the help of chemists and the lobbying of citizens, the United States of America recognized the ever growing problems with sustainability, health and safety to its citizens regarding food practices. Therefore, the Food and Drug Administration was included in our economic structure which took over a century to establish.
The agency deems its anniversary date as 1981, but scientifically, the institution dates back to 1862. The U.S. was a dumping ground for counterfeit, contaminated, diluted and decomposed drug materials largely used in agriculture, manufacturing and the packaging of food related products. The outcry for help became apparent as chemists worked together to research, analyze and document samples of food, soils, fertilizers and various agricultural substances.
In 1848 the Agricultural Division in the Patent Office was created to fulfill the need and in result an accumulation of about 100 bills aimed to regulate abuses in the marketplace were compiled. These documents became the 1906 Pure Food and Drug Act which gave the federal consumer protection agency its' origin.
In 1879, Peter Collier, the fifth head of the Division of Chemistry, urged the government to make food adulteration a crime. Dr. Harvey W. Wiley, appointed to succeed Collier, vigorously fought to pass the 1906 Act. Wiley's position as chief chemist evolved making him the first commissioner of the FDA. Today, the FDA commissioner is Dr. Scott Gottlieb.